We are a friendly, mainly totally acoustic folk club.
We enjoy a wide range of music, from Traditional to Modern, with a bit of blues, music-hall and country as a side order.

Nearly Every
Thursday 8:00pm
come early!

British Legion, Windhill
Bishop's Stortford
CM23 2NG - 01279 653 284


concessions for the unwaged and Members
Singers nights only £3.50

Guest nights from £6
Licensed Bar - Real Ales at tasty prices
A Warm and Welcoming venue

Jan 29th

Geoff

Higginbottom

===============

Feb 5th

Damien Barber and Mike Wilson

Special night -
special price advance booking advised!

PROGRAMME 2014


and Spring 2015
LINKS - Events, festivals, clubs, music resource, travel & weather

Moot Hall

Next Show - Full Of Joys
Music Hall
29 - 31 January 2015


All about the Wassail - itineries, rehearsals, results & a handy Pub Guide - good at any time of year!

CONTACTS:



Club Organisers :
Jon & Hilary McNamara
Tel: 01279 656664/ 078047469713
j.f.mcnamara (at) talk21.com
Webmaster :granddadbelly (at) hotmail.com

CALLING CARDS & Notices
Bona-fide folkies welcome - mail yours to suggers!
FREE display in exchange for reciprocal link ! (you can use our logo below)

Klik make web sites
Well built, well designed and well priced web sites.
(a tad better than this one, which is done by the club itself, although Klik provide us with very reliable hosting at a sensible price)
Built to your specifications, we focus on you and your users needs, using the appropriate technology to get your message across.
E-commerce and database specialists, intelligent and accessible design, online stores and more .....

please contact Klik to find out more.


Click the Pic for details!
A truly great trad-style songfest


The International Concertina Assoc.
For information on this august & learned body, or the Chiltinas, call
or mail Jon McNamara or mail Geoff Thorp

---
©Geoff Leeds 2014 on behalf of Stortfolk. All rights reserved.

Webbed by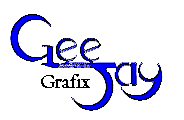 Grateful thanks are due to the late John Kemble for his initial work on the site, and to James Leeds of Klik and Sargasso Trio for arranging the hosting and domain (so that's why they have ads above) Any complaints regarding this site are to be sent to Willliam X Suggers Esq., Post Restante, General Post Office, Freetown, Liberia accompanied by several dozen Somalian First Class Stamps (unlicked) (or at the very least not licked by camels)
---