We are a friendly, mainly totally acoustic folk club.
We enjoy a wide range of music, from Traditional to Modern, with a bit of blues, music-hall and country as a side order.

Nearly Every
Thursday 8:30pm start
come early!

British Legion, Windhill
Bishop's Stortford
CM23 2NG - 01279 653 284


concessions for the unwaged and Members
Singers nights - £3.50
Licensed Bar - Real Ales at tasty prices
A Warm and Welcoming venue


17/04/2014 : Billy Hill & Ramon Goose(*)

Youtube
Youtube(2)
Vimeo

Listen, admire, then come & see them live!
Our Programme 2014 (so far ....)

03/04/2014 : Debora Cowen(*)
One of the leading folk singers in the USA. With a voice that blends Celtic and Appalachian styles, Debra Cowan performs a cappella and with guitar, interpreting a wide range of traditional and contemporary folk songs.

10/04/2014 : Chris Flegg
Miss-booked for the 27/March when we had a singers night! Very much booked in for this evening - Brilliant singer songwriter and great friend of the club.

17/04/2014 : Billy Hill & Ramon Goose(*)
A very fine young fiddler (16y) on his way to stardom - New Roots finalist.

24/04/2014 : Tinderbox (*)
Tinderbox are an award winning acoustic duo featuring Dublin born Monique Houraghan with a distinctive 'honey-like' vocal, and Dan Tucker with an intricate finger style guitar technique - brilliant!
01/05/2014 : Singers Night
to welcome in the May .. oh!
08/05/2014 : Kyle Carey
Alaska born and extensively traveled Kyle Carey is a singer songwriter with strong celtic leanings. Her performances are very special.

15/05/2014 : Na Mara
A welcome return of the Lads from St Albans - described as "elegant and skilled musicians" "… continuity comes in the form of the quality of storytelling; and that's what na-mara do best: tell stories to which you can't but listen."

22/05/2014 : David Gibb (*)
Left handed, balding, middle aged, songwriting - we welcome back the REAL
Dave Gibb - a folky from Scotland's highest village. Lyrically Dave is a storyteller and troubadour and is determined to maintain the art of storytelling through song. A real joy to welcome back.

29/05/2014 : ISSY & DAVID EMENEY with KATE RIAZ (*)
Can life get better than this - we might not be able to afford them - but they are playing the club! Come in your thousands - a highlight for the year!
05/06/2014 Two Coats Colder

12/06/2014 Rosa's Very Beautiful Daughters

19/06/2014 Singers Night

26/06/2014 Victoriana Gaye

03/07/2014 Daniel Nestlerode

10/07/2014 Tony Winn

17/07/2014 Singers Night
More to come - including

25/09/2014 John Watterson: Fake Thackery

ENQUIRE WITHIN ..... links to all parts ....
BEERFORDBURY Barrel Tappers
- for the Wassail - or click the button below
- for mumming - scripts & information, wanderings abroad
- for information on Harlow International Theatre Exchange

FRIENDS OF BERDEN CHURCH CONCERTS
Saturday 26 April 8PM
at the Church
The Hut People - Folk with humour & style!

THE HUT PEOPLE

TICKETS £12.50....CHILDREN £8.00.... Are available now from

John Arnell... 01279 777239

John Burton... 01279 777674

Jon Howells... 01279 777965

Or email JOHNBURTON(at*)BERDEN.ORG.UK

Singaround format, instruments welcome. £20 for the weekend, £15 Saturday Only, £10 Friday or Saturday Evening - includes contribution for National Trust.
Profits to WAFC and Air Ambulance

Friday night - bring & share supper

Saturday supper pre-bookable

Camping available

Event finishes at 13:00 on Sunday

Contact: janpoetayres (at) yahoo.co.uk * for fliers / details / booking

More information - Waltham Abbey Folk Club on Facebook
(* anti-spam; please retype address correctly with @)
LINKS - Events, festivals, clubs, music resource, travel & weather

Moot Hall

Next Show - Living Together
by Alan Ayckbourn
Directed by Jon McNamara

8th - 10th May



All about the Wassail - itineries, rehearsals, results & a handy Pub Guide - good at any time of year!

CONTACTS:



Club Organisers :
Jon & Hilary McNamara
Tel: 01279 656664/ 078047469713
j.f.mcnamara (at) talk21.com
Webmaster :granddadbelly (at) hotmail.com

CALLING CARDS & Notices
Bona-fide folkies welcome - mail yours to suggers!
FREE display in exchange for reciprocal link ! (you can use our logo below)

Klik make web sites
Well built, well designed and well priced web sites.
(a tad better than this one, which is done by the club itself, although Klik provide us with very reliable hosting at a sensible price)
Built to your specifications, we focus on you and your users needs, using the appropriate technology to get your message across.
E-commerce and database specialists, intelligent and accessible design, online stores and more .....

please contact Klik to find out more.


Click the Pic for details!
A truly great trad-style songfest


The International Concertina Assoc.
For information on this august & learned body, or the Chiltinas, call
or mail Jon McNamara or mail Geoff Thorp

---
©Geoff Leeds 2013 on behalf of Stortfolk. All rights reserved.

Webbed by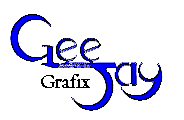 Grateful thanks are due to the late John Kemble for his initial work on the site, and to James Leeds of Klik and Sargasso Trio for arranging the hosting and domain (so that's why they have ads above) Any complaints regarding this site are to be sent to Willliam X Suggers Esq., Post Restante, General Post Office, Freetown, Liberia accompanied by several dozen Somalian First Class Stamps (unlicked) (or at the very least not licked by camels)
---